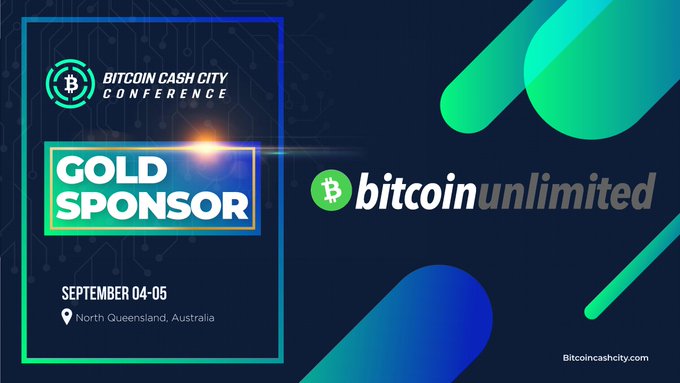 Bitcoin Unlimited is sponsoring the Bitcoin Cash City conference at Townsville, Queensland, Australia.
This event is welcomed as it regains some momentum after a difficult period since the split in November last year. Last October, the BU membership approved funding for another Bitcoin Cash
conference
. It was always going to be hard to match the quality of the Tokyo event, but the subsequent bear market and the polarization of many people into two groups, who were previously co-operating, sapped the momentum to put on an early conference. Hopefully, it can happen next year.
In the meantime, the BitcoinCash City conference is a great restart. For this reason and because it is 8 months since the BU membership decided to support another event, the BU officers feel this sponsorship is appropriate at this time.
Tickets are still available. Any BU members who are able to attend, please ping me for a discount price.
Conference website:
https://bitcoincashcity.com/