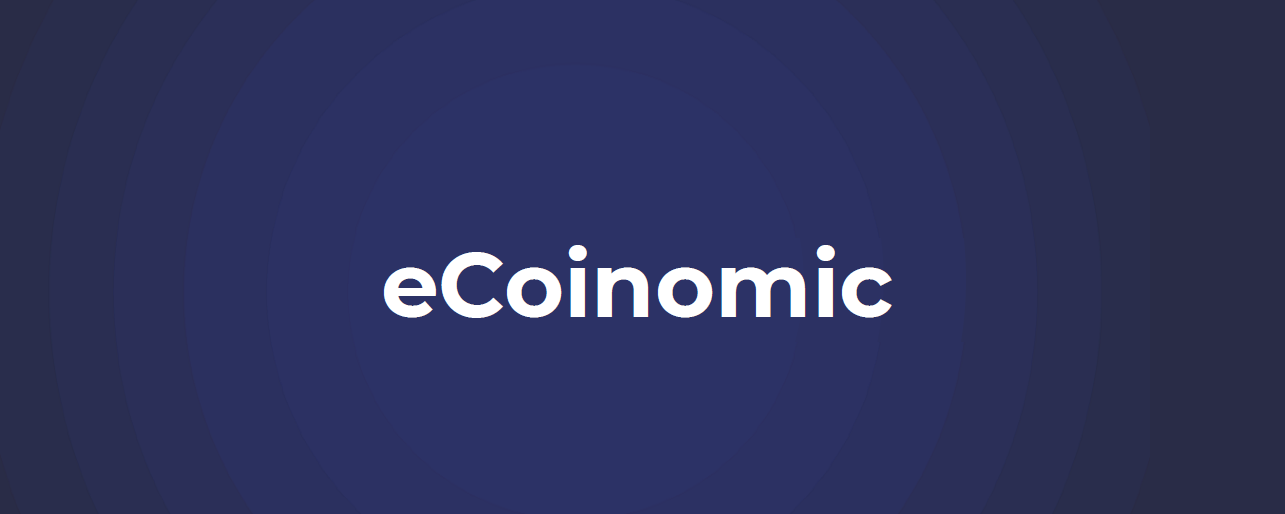 Civilization of humans goes through stages, from hunting for food and sharing together, keeping private things, living in independent families and exchanging food. After the beginning, to publish coins (money) is the big step in the development process. People turned food to goods and sell it to get money, because money is means for life, money is a tool which helps transfer every real thing. Banks appeared to do like a warehouse for keeping that tool and transferring for others. Blockchain market is getting popular, form of money changes because of economic relationship's change then need of new generation bank is soon predicted. From coins, step up to paper-money, and for this age is crypto-currency. Here is bank system for crypto-currency, Ecoinomic.
Ecoinomic is a bank?
It's a bank. It's a great big bank. It's a giant warehouse keeping your tool. You have your own a room and only you have the key, knowledge about the number. I don't call money or crypto-currency asset, because people need money to buy stuff and do business, for exchanging furniture, food, goods, travelling, having fun… when getting rich we might lend it, place bets, speculate… we can do everything by using money. That's money's use.
Imagine, what do you do when you get rich in blockchain market? You will have a wish to spend it or take it out of your account, you don't want to invest because of long-term options, you may want to make greater amount in another way. You need to have feelings of holding money, spending, and moving it. Ecoinomic meets your wishes, it will help you see the movement of your tool, unlike betting, you can make profit safely and surely. Through
activities such as loans, deposit, currency exchange… the worldwide bank will help you control your money like you do in real society.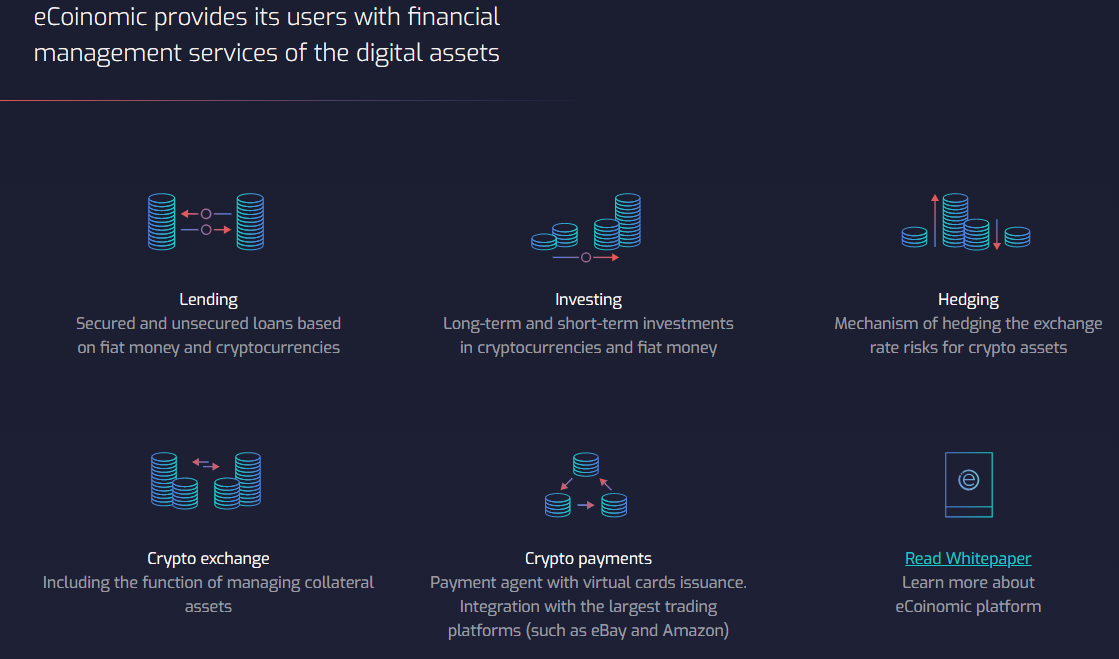 What does Ecoinomic do?
One time you open your box, recommends come and require you to choose one. If you have decided already then easily come to the place. You can choose time for the loan, especially short-term loan, profit comes after 1 or longest 30 days.
The platform also provide peer-to- peer loan, you can borrow money from an exact account you know before. After agreement, everything's done in 2 minutes. Exchanging coins can also be able on Ecoinnomic. High speed deal will be provided to satisfy you. Borrowers, who ran out of money, they just have coins in a project, they want to keep that also want to place in others. The bank will consider the value and lend them some. You can even buy food and goods and service if you want. If you don't want to invest or loan, just keep money in the bank, you still receive profit from interest through activities of the system. Especially, it's good for startups, some, they don't have enough money whike waiting for investment is too long. They can finish the project in time by borrowing money , a speed-up transaction will be done after 4-5 minutes. Through activities, which surely brings some interest, holders will get profit from that.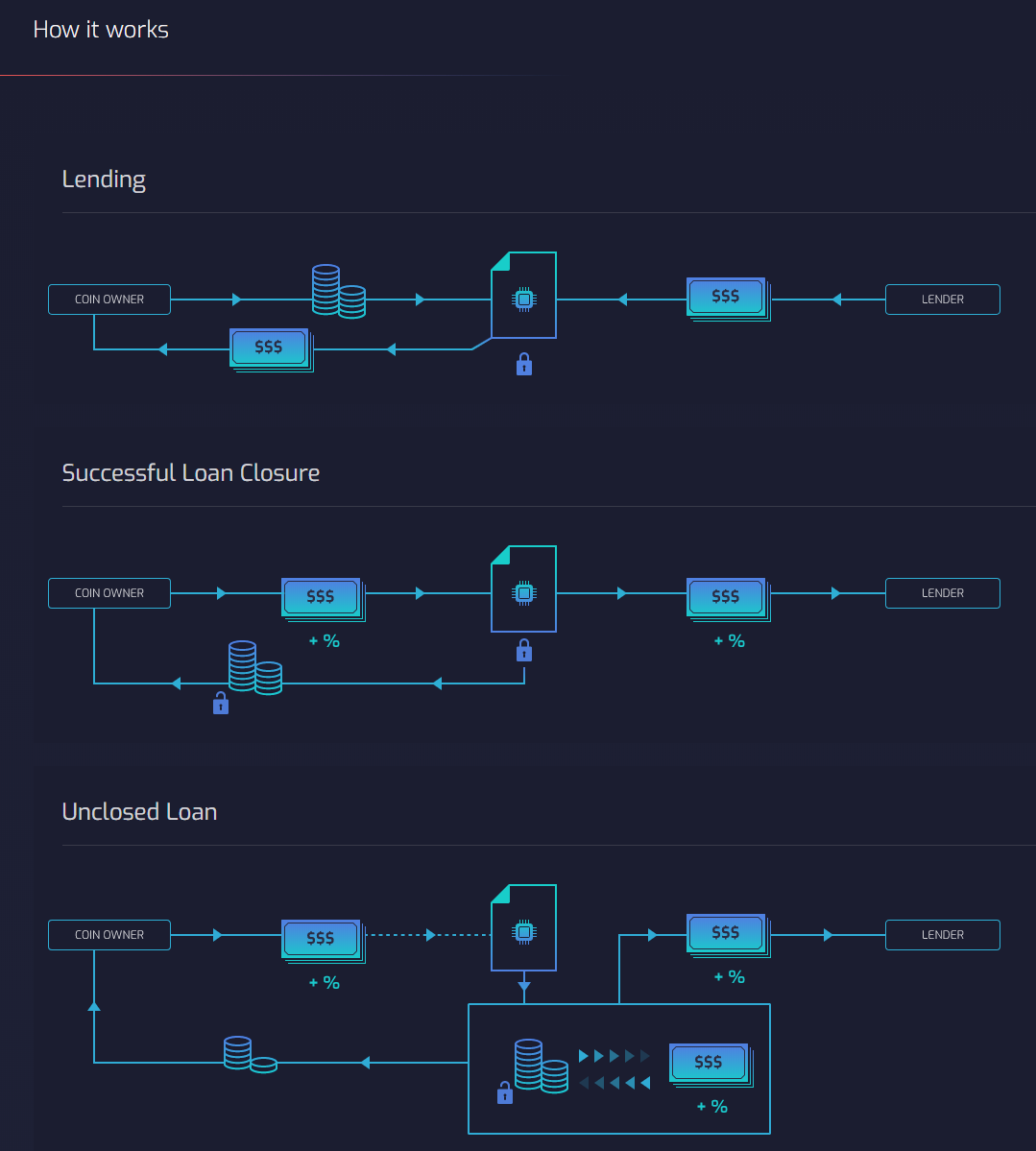 Now you believe in the future of the bank, it all displayed in front of you. Pick-up how many CNC tokens is your decision.
Development team of the project: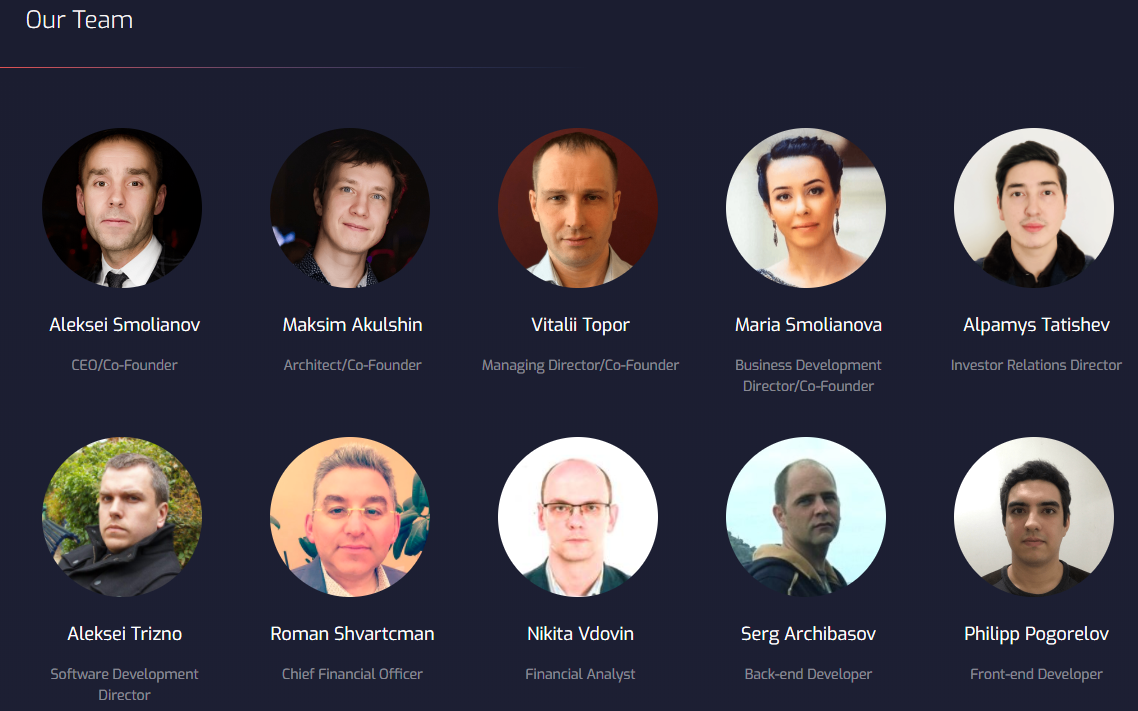 Information about selling and allocating tokens:

Information about …
Website:
http://www.ecoinomic.net/
Whitepaper:
https://ecoinomic.net/docs/whitepaper
Telegram:
https://telegram.me/eCoinomicchannel
Facebook:
https://www.facebook.com/ecoinomic/
Twitter:
https://twitter.com/Ecoinomicnet
 — — — — — — — — — — — — — — — — — — — — — — — — — — — — — — —
Success comes from ideas, starting with enthusiastic people and flying high by the whole community
-Author: Hoangvuhk3110
-Link Bitcointalk:
https://bitcointalk.org/index.phpaction=profile;u=1805177