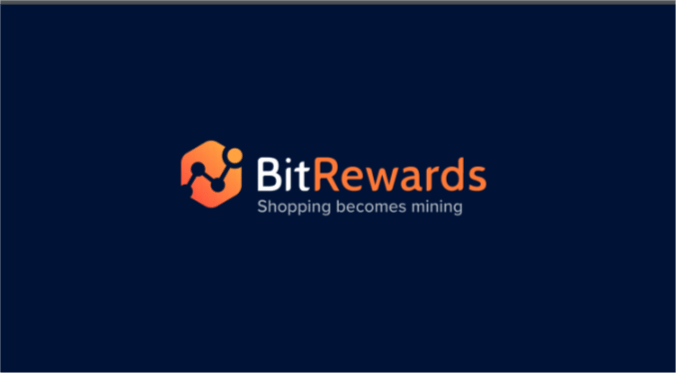 BitRewards is a totally FREE blockchain loyalty platform and ecosystem that enables retailers to rewards their customers for their purchases or other configurable actions with crypto-currency which may grow up in value in the course of time rather than expire.
The importance of loyalty...
In the extremely competitive market today, loyalty plays a crucial role in making profit for every retailer. Studies show that gaining a new customers costs about 5 to 25 times more than holding an existing one. Moreover, loyal customers stay longer, purchase more, recommend their friends and family and provide useful feedback. Therefore, investing in customer's loyalty is a decisive activity for the businesses to maximize their profit.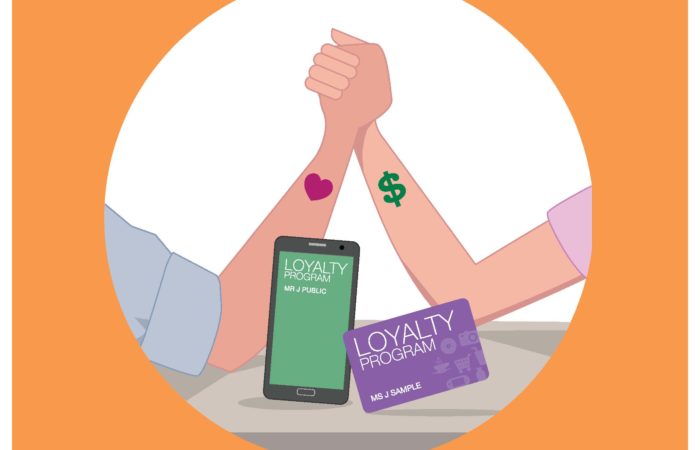 After the super easy registration with a Facebook account, email or phone number, customers have a wallet for storing BIT (BitRewards crypto currency) as well as other currencies (Ethereum, Bitcoin, etc...). The BIT rewards from different retailers are accumulated in one customer's account, which is connected to the entire BitRewards network. BIT can be redeemed with any member within the BitRewards network, The BIT tokens do not expire, cannot get lost or disappear even when the merchant goes out of business.
The crypto-wallet will be connected to the bank card, which customers can spend just as if they used their regular debit card. Ethereum and Bitcoin can be credited to the customer's BitRewards account and be used as payment with BitRewards' participating merchants. The token's value is set for appreciation due to an increasing demand from retailers and the general prevailing bull market nature of crypto-markets right now.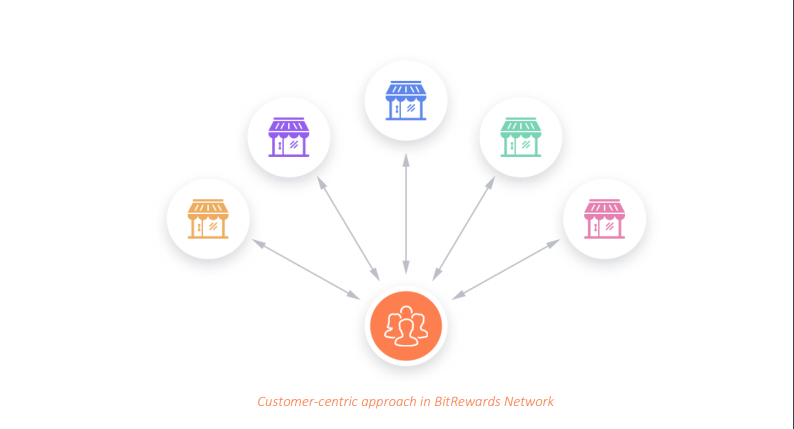 BitRewards benefits
For retailers
Free, but powerful and flexible loyalty program for any retailer, brand or service. Unique opportunity to reward customers and pander to cryptocurrency enthusiasts wants.
Great chance to stand out among competition and promote a brand or a store. Outstanding value for the customers: When customers hold BIT received as a reward from a store, they may see their value go up over the course of time.
Seamless convert of BIT into Bitcoin, Ether and any other cryptocurrency right in the user's wallet on merchants' websites, or on any other wallet or exchange
Amazing incentive for customers which will attract a lot repeat business Cross-redemption of BIT will make customers feel valued much more than when receiving standard points.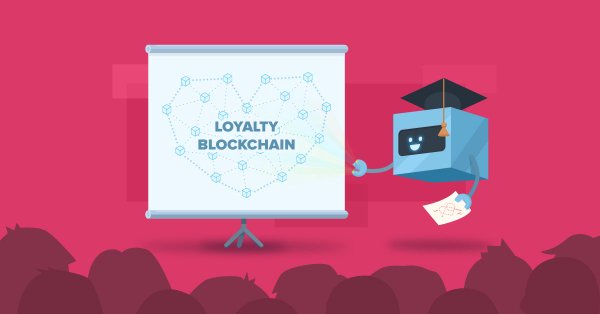 In conclusion, BitRewards is a B2B2C rewards and loyalty solution built using blockchain and smart contract technology. The platform enables merchants to reward shoppers with BIT for their and their friends' purchases and other valuable actions with configurable rewards. AI-based analytics allows for setting up and adjusting the rewards in order to achieve the best conversion rates and loyalty, which results in increased sales. The decentralized rewards management on blockchain makes the platform unique and delivers great value to all platform members and their customers.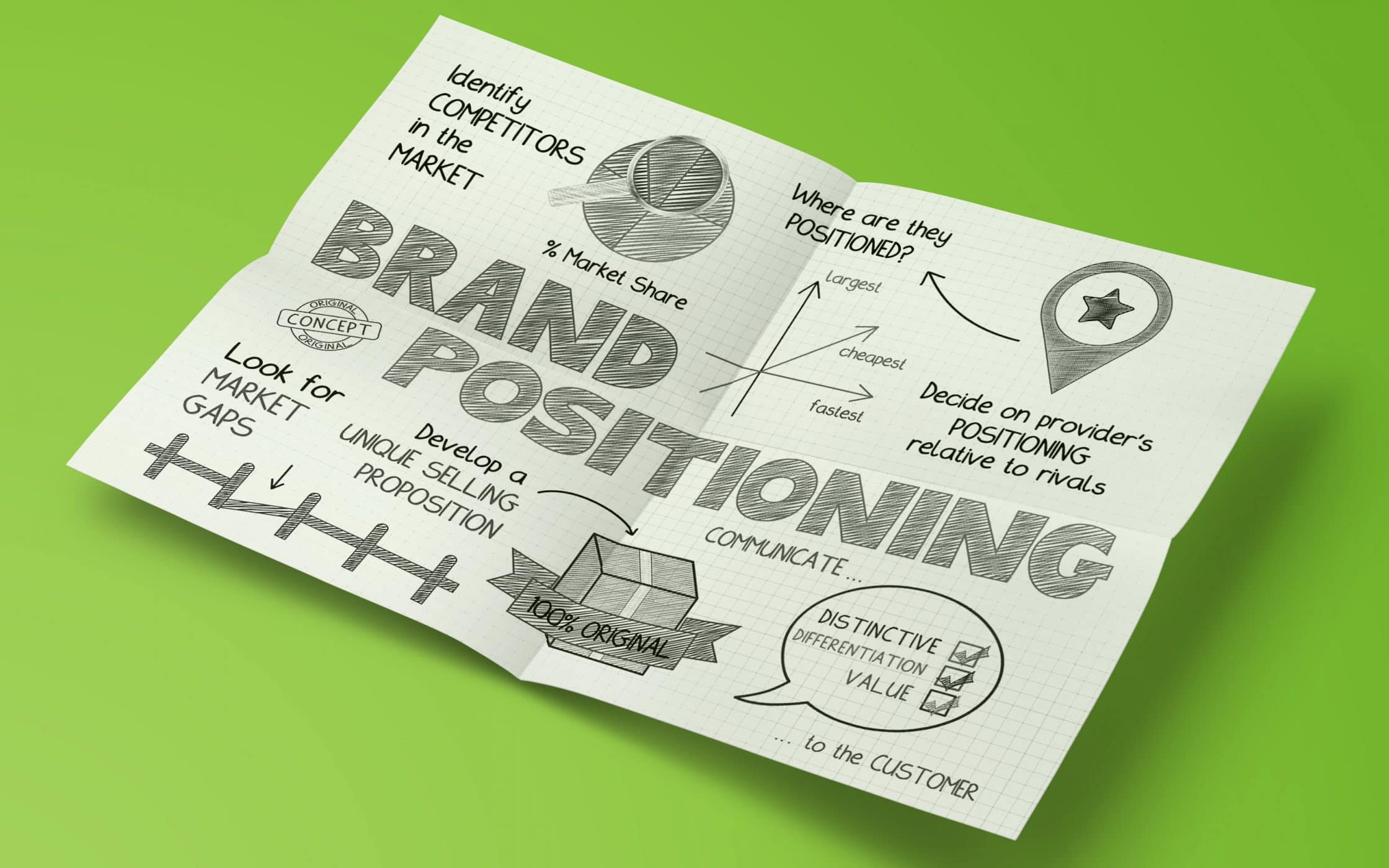 For the retailers – a premium blockchain loyalty management system with a value of $200-$2000 per month for free.
For the customers – Cryptocurrency rewards, which they can turn into real money or redeem for purchases and which do not expire and tend to go up in price.
We all know that creating a loyal, long-term loyal user is the road to sustainable development for all businesses. BitReward's path is a bright one and I believe they will be successful in the future. I can not describe all of their great things here, more information is attached below if you are interested.
Information about …
Success comes from ideas, starting with enthusiastic people and flying high by the whole community
-Author: Hoangvuhk3110
-Link Bitcointalk:
https://bitcointalk.org/index.php?action=profile;u=1805177