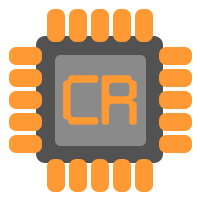 We're excited to launch a brand new website,
CryptoRival
!
We're aiming to become a one-stop-shop for all things bitcoin and other cryptocurrencies. We've been busy reviewing cloud mining services, we've made a comparison table so you can easily compare them side by side and we've written reviews of currency exchange sites to buy and sell digital currencies.
We've spent some time making profitability calculators for bitcoin, ethereum, litecoin and many more. These are designed to help you decide if mining bitcoin is profitable for you based on several factors which you can enter into the calculator. It will then give you your profit in daily, weekly, monthly and yearly breakdowns, as well as how long its going to take for you to break even, considering your initial costs. Be it your own mining rig or your cloud contract cost. We've recently started making a frequently asked questions page on our website, This is to help everyone from complete newbies to experts, with any questions they might have. Have a question, let us know and we can add it!
We'd wanted to reach out to the bitcoin trading community to get feedback on the site. What's missing, what do you think of the site, what features you want to see and anything else you want to tell us.
The website address is
https://cryptorival.com
- you can contact us there, reply to this thread, our we are online on Twitter, Facebook and lots more.
The CryptoRival Team