Zabercoin is an asset backed cryptocurrency. Therefore, with Zabercoin we aim to resolve this problem by combining the blockchain technology with physical asset investments like real estate and lucrative companies more specifically located in emerging markets were earnings growth remains profitable.
Zabercoin limits your exposure to the downside risk. Zabercoin has a floor price right from the time of its inception. Each Zabercoin token will be backed by lucrative property such as real estate making this cryptocurrency unique and sustainable with sound recurring income re-invested to ensure future growth, research and development. These tokens will be accessible and convertible via exchanges to ensure liquidity.
Zabercoins are indestructible and stable, and can be kept securely in your cryptographically wallet
Zabercoins have an intrinsic value because it is backed by physical assets with profitable earnings
The Zabercoin ecosystem offers merchant applications (apps) and payment processing services, allowing Zabercoins to be an excellent medium of exchange all around the world.
To establish Zabercoin as the preferred real estate digital token by providing a competitive advantage to the investor by outstanding levels of professionalism, ethics, integrity, service, expertise, innovation and ambition in the global blockchain cryptocurrency real estate market environment.
TEAM
ADVISORS

OUR ROADMAP
ZABERCOIN ICO DETAILS
Token price in ETH for Pre-ICO:
Minimum(10 ETH)
Permanent 75% bonus.
1 ETH = 61,25 ZAB
Pre-ICO duration - 15 days:
From:
10 November 2017
11:00:00 UTC (unixtime=1510311600)
To:
25 November 2017
11:00:00 UTC (unixtime=1511607600)
Do not pay before or after these periods
Token price in ETH for Public ICO:
Minimum investment amount ONLY 0.1 ETH.
1 ETH = 35 ZAB (0% bonus) to 52,2 ZAB (50% bonus).
Do not pay before or after these periods
Public ICO duration - 46 days:
From:
1 December 2017
11:00:00 UTC (unixtime=1512126000)
To:
16 January 2018
11:00:00 UTC (unixtime=1516100400)
​
You can pay in ETH or BTC:
Soft Cap – US $ 250,000
TOTAL Hardcap - US $50,000,000 in ETH equivalent (total for all currencies)
Crowdsale ETH for payments: 0xcDa342715528b24eb5E840B847e83900B71dC0F1.
BTC wallet for payments: 1CAyLcES1tNuatRhnL1ooPViZ32vF5KQ4A
ICO takes place with a price from $4,9 to $8,6 and a bonus from 75% to 0%. The final number of tokens depends only on the amount contributed by investors. Tokens are issued directly at the time of payment.
After payment you can setup your wallet to view tokens:
Token address - 0xbfab8188b4a0bdaa4da9bd900d9a6f32d08ad810 (it's not the crowdsale address)
Token Symbol - ZAB
Decimals – 18
(See FAQ)
Buy tokens on the official website:
zabercoin.io
ZABERCOIN 4 PHASES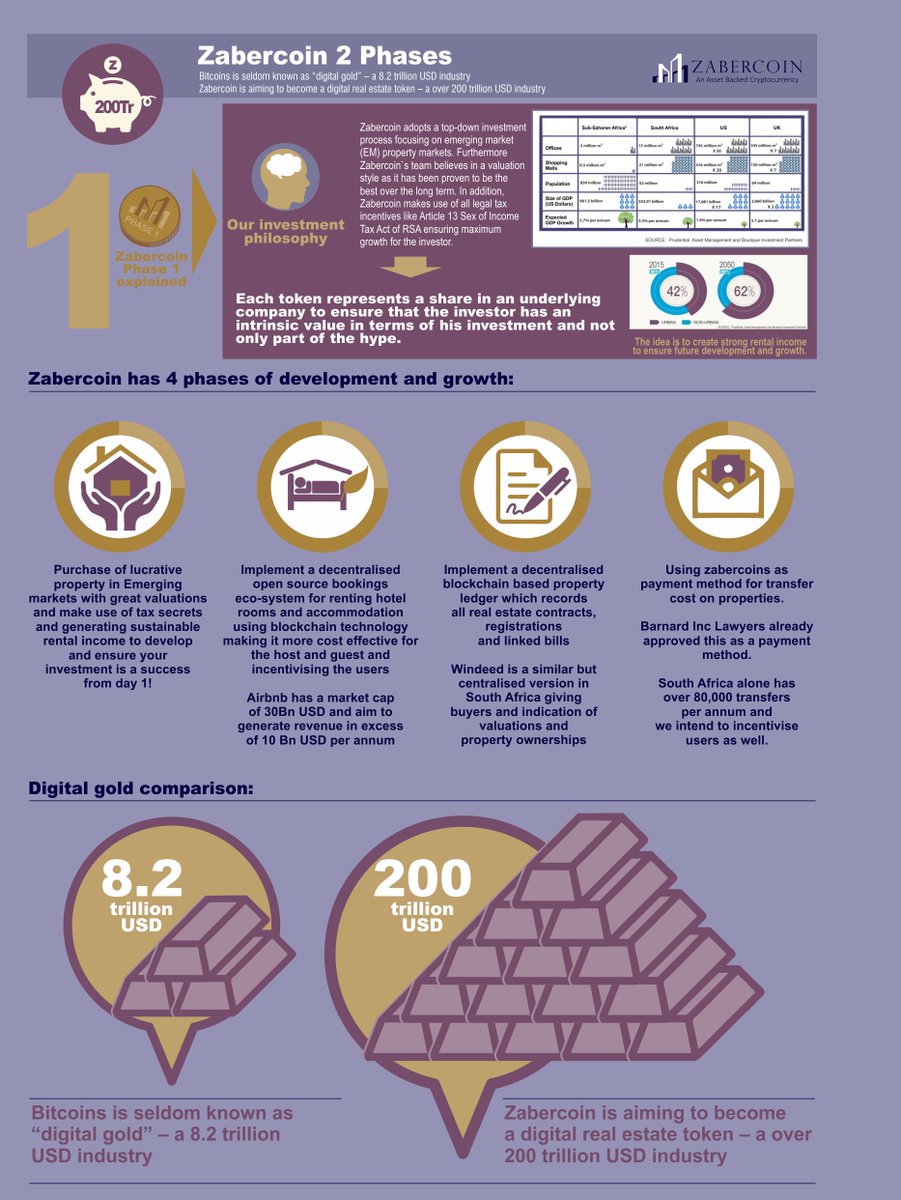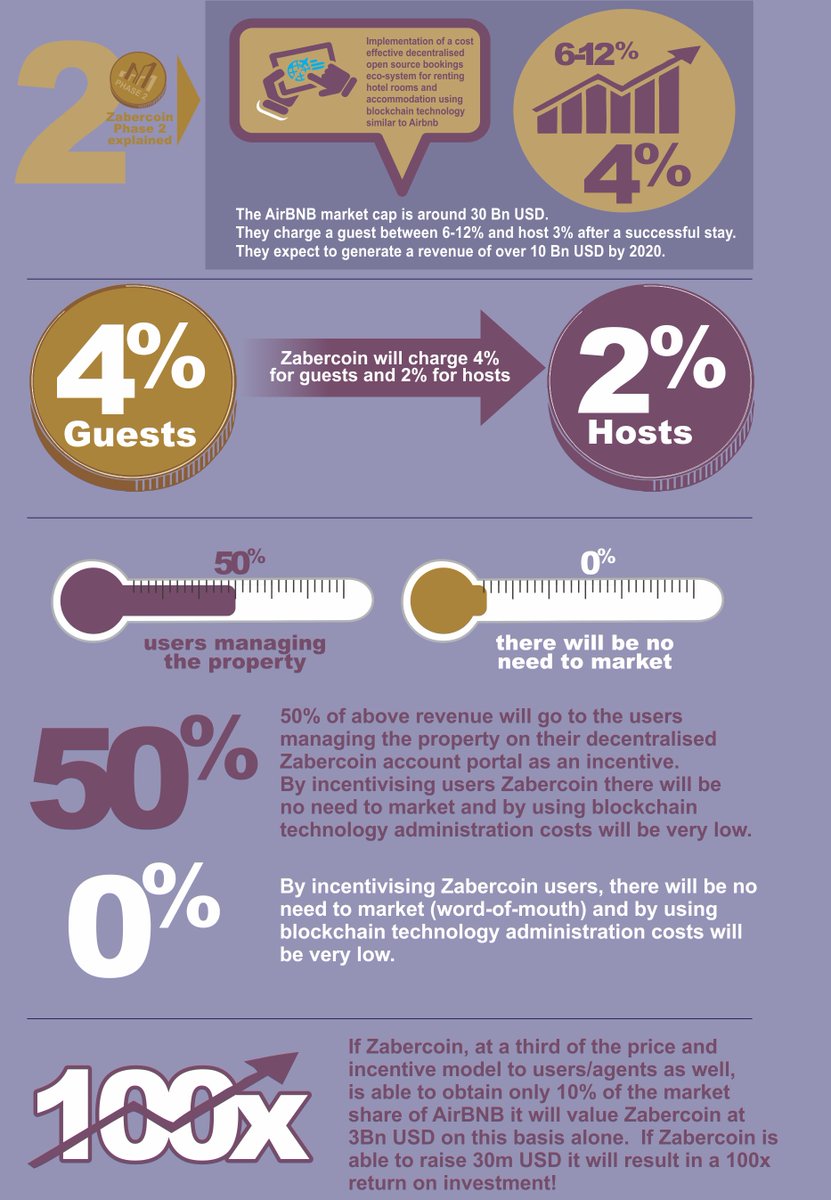 AS FEATURED ON
​
CONTACTS
support@bitcoin.co.za
http://www.zabercoin.io
https://twitter.com/zabercoin
https://www.facebook.com/Zabercoin/
https://t.me/zabercoin
https://www.reddit.com/r/ZaberCoin/
https://github.com/frikkievb/zabercoin
https://medium.com/@zabercoin
Last edited: