Nowadays browsing the internet is such an annoying thing because of advertisement. We all feel that ads become more and more intrusive and eating up our bandwidth. This situation is inevitable because publishers and web operators need revenues from ads to keep their websites running. Sadly, the big corporations take too much cut from the partners and leaving them eating dust and scraps. Web operators cannot solve this ads problem until a brilliant team of developers devises a business model to monetize web contents without involving ads.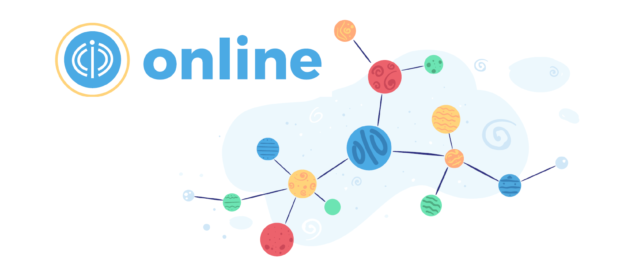 The decentralized platform uses a digital asset called an online token or OIO. The OIO token is intended to "open the internet from ads", according to the official website, while removing malware and tracking software. The end result is an enjoyable and safer browsing experience, which benefits both site operators and end users. OIO wants to get rid of the computer screen. The ultimate goal is to provide the best user experience for everyone.
For users: They can eliminate the annoyance by unrelated ads being displayed in full screen. Worse ... they could be tricked by ads coming from fraudsters.
For content creators: I believe their fear is that when working with dishonest partners in payment, they can now directly create the product and deliver it to the end user.
Malicious software is an application that was created for a particular bad purpose. Most existing applications are created for common purposes while some applications have hidden features which are not doing what is assumed, but in fact, their purpose is to find, steal or destroy files, track any data or just annoy the user. This started a long time ago: the first computer virus was called Elk Cloner and was first discovered on a Mac in 1982. Over 10 years ago a new kind of malware appeared and it was called Adware. It was distributed through security holes in Windows XP and Internet Explorer. Adware can also utilize security holes in Java and Flash player or even in JavaScript. But why do developers create adware? The main reason is monetization, of course. Any Adware capable of embedding paid advertisements brings its owners huge income.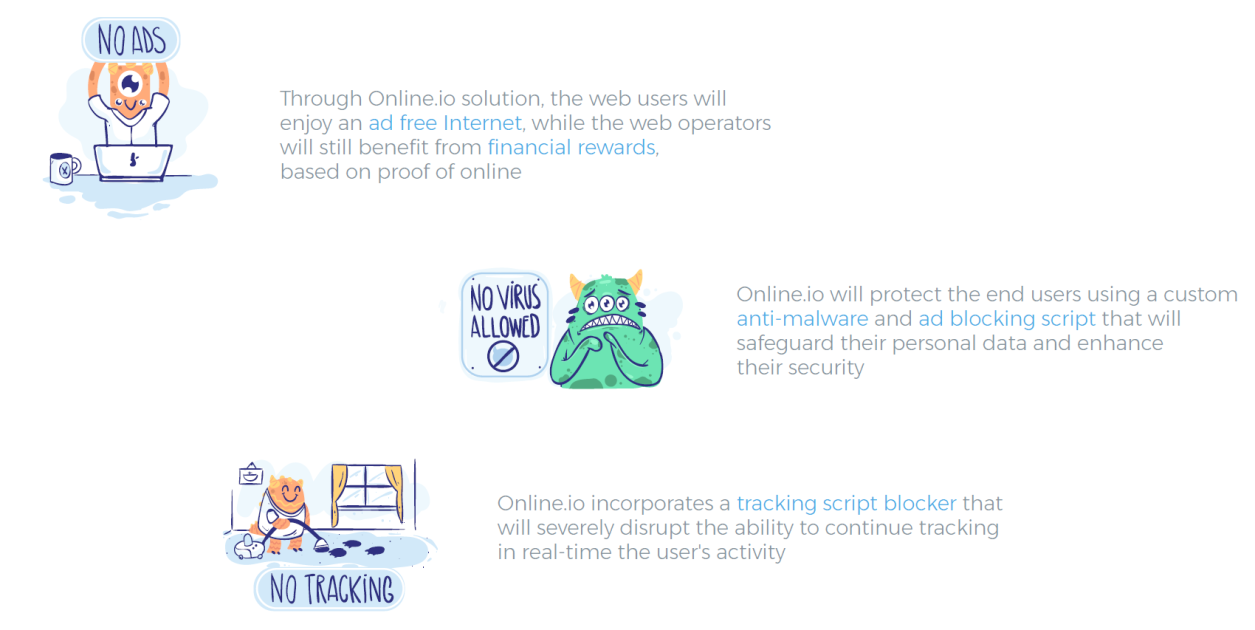 This is really important, but OIO has their solution - Proof of Elapsed Time (PoET)
With Proof of Elapsed Time (PoET) mechanism, publishers and web operators can monetize their contents based on how much time the users spent on their web pages. This concept is a win-win solution for end-users and web operators since both will get the benefit of ads removal.
As a web operator, I know that revenue from ads is not fair compared to time and effort spent in creating, publishing, and maintaining a website. Web operators only receive payments when users click the ads (PPC). Even though there are other mechanisms, like pay per thousand impressions (PPM) or pay per views (PPV), but the amount is just too small compared to PPC, at least from small web operator perspective. To get the click needed, web operators tend to cheat subtly to encourage users to click the ads. With Online.io solution, operators don't have to bother with ads placement or some clickbait practice and still receive a fair amount of revenue.
Meanwhile, as a user, I also know that these clickbait ads are annoying. To date, more and more ads are in a rich media format, which is distracting and slow to load. Sometimes ads also appear in the form of pop-up ads, and it's even more annoying because I must do actions, i.e., search for close button and then click to close it. I could use adblocker to block all incoming ads, but it will kill the web operators since they won't be able to pay for operational costs. With Online.io solution, I won't see the ads again but still support the web operators.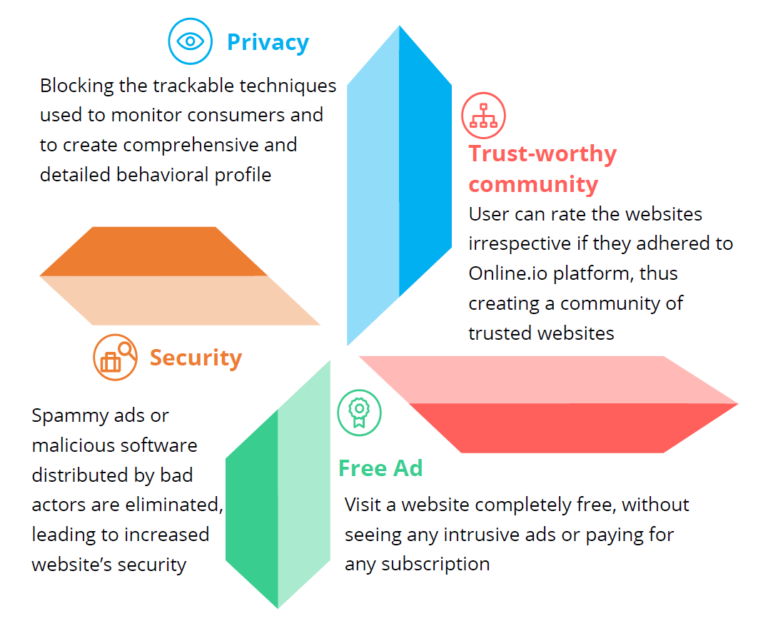 How To Make Tokens Work Online?
Online will use two tags, including OIO token and ICE token.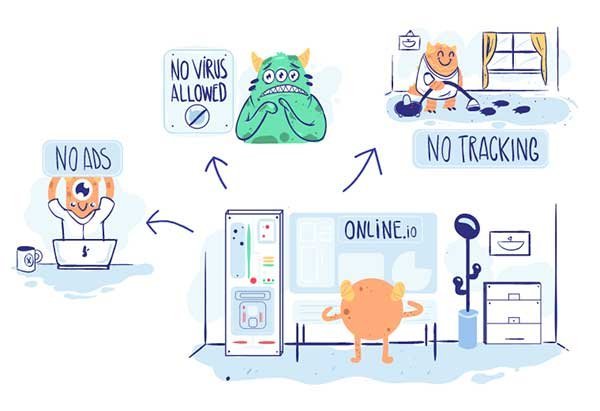 Site owners deploying the Online.io protocol will need an OIO tokens to receive the ICE tokens. The ICE Token is sent to the site owner based on the time the customer spent on their site. The OIO card, meanwhile, is kept in an Ethereum smart contract.
The ICE Token, meanwhile, is exploited by the site operator or by the OIO tokens holder using stock evidence (PoS). The main purpose of ICE is to facilitate micropayments on the online platform. Sellers are free to choose to pay by ICE with a 0% commission.
Conclude
Online aims to revolutionize the internet by creating a non-malware, ad-free browsing experience. Site owners can deploy the Online.io protocol to their websites, and then receive a token based on the quality time that users spend on their site. Users, meanwhile, can rank sites based on their quality.
The beta version for Online.io is scheduled to launch in the third quarter of 2018. Meanwhile, the token offering will take place from June 15th to July 31st.
To find out more about Online and future goals of the project please see the information here:
===================================================================
Success comes from ideas, starting with enthusiastic people and flying high by the whole community
Author by: Hoangvuhk3110
Bitcointalk Profile:
https://bitcointalk.org/index.php?action=profile;u=1805177