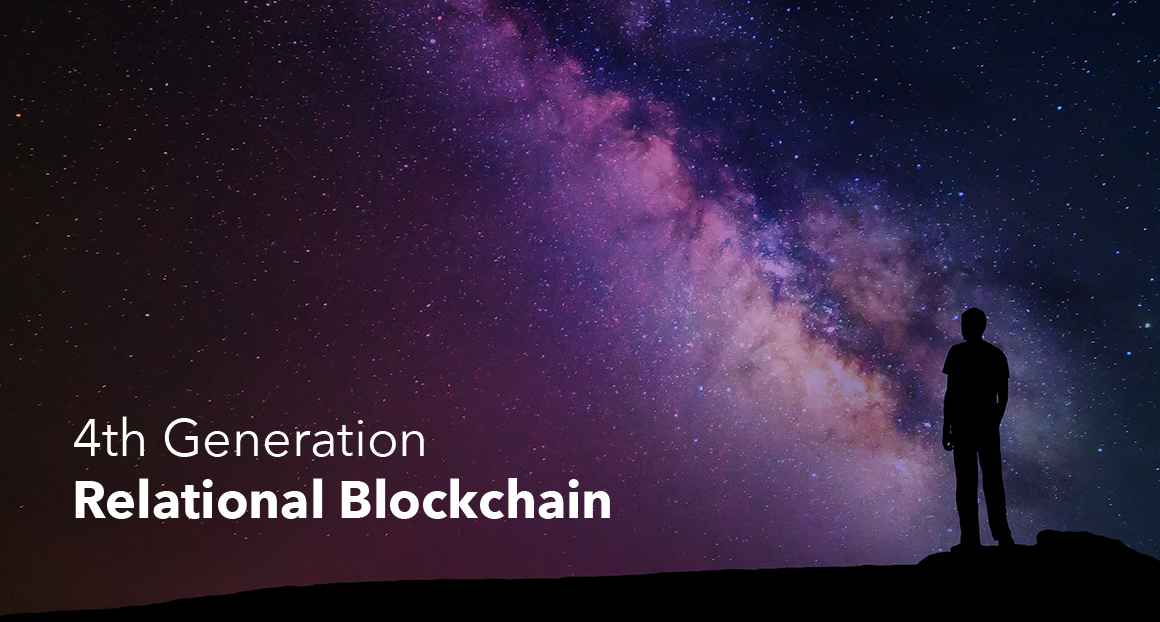 First of all, together have a general look at all blockchain genarations so far.
Bitcoin, together with all its various clones and forks based on Proof of Work algorithm for transaction validation, are considered 1st generation blockchains. The 2nd generation, with Ethereum leading the charge of smart-contracts-enabled blockchains, is instead more heterogeneous, allowing easy tokenization of assets. Both architectures have extremely low energy efficiency and medium-low block validation speed and transactions per block. Solving the scalability, speed, and energy consumption issues is the goal of 3rd generation blockchain solutions, using different approaches and techniques like Proof of Stake validation algorithm, off-chain routing, graph-chains, and complete or partial centralization.

The 4th generation is going far beyond this, achieving faster and more scalable solutions and trying, at the same time, to become competitive from a business perspective; simple chains of data are not flexible enough to fulfill corporate environment needs, in which complex data structures need to be organized in tables (as in relational databases). At the same time, those structures need to be validated and made immutable with blockchain-based techniques, increasing traceability and security. In other words, 4th generation blockchain brings this technology to a complete primary production application, and expand current business-oriented offer in terms of data storage, application decentralization, auditing, security, reliability. And Multiversum is the representative for 4th genaration of blockchain technology.
Now, let me show you "Why is Multiversum the 4.0 Blockchain?".
Relational Blockchain: Multiversum is a brand new blockchain which features different types of data, related in a multidimensional structure.
Transaction Speed: In less than 0.2 seconds funds are transferred across wallets, including secure validation of the transactions. This impressive speed is among the fastest in the world.
Transaction Throughput: Multiversum has an unmatched scalability: up to 64,000 TPS (1000 TPS/core) on a 64 cores server. Support to 64+ cores technologies.
Proof of Integrity: PoS (Proof of Stake) will be replaced by PoI (Proof of Integrity: cryptographic proof of server code).
Next Generation Wallet: Multerversum Cutting edge security in access and funds transfers with biometric inputs. With biometric data access, based on fingerprint and retina scan, Multerversum will make the concept of password become obsolete.
Eco-friendly: A Multiversum transaction will have insignifcant costs and next to zero environmental footprint. One of main goals is to lower the computational power needed for cryptographic validation therefore avoiding mining (Proof of Work), a huge waste of power and resources.
Rollback: Optional rollback can be activated on Multiversum-hosted tokens. Rollback compliant protect users from scams, hackings and wrong transactions.
Divisible Chains: Resources optimization among nodes because of chain severability. This mechanism allows parallel work while maintaining safety to the transaction's record.
Recovery Nodes Allocation: MTV Nodes scattered all over the world for unmatched resilience, reliability and global disaster recovery. The existence of backup nodes is in different continents, ensure survivability and self-recovery in case of global disaster.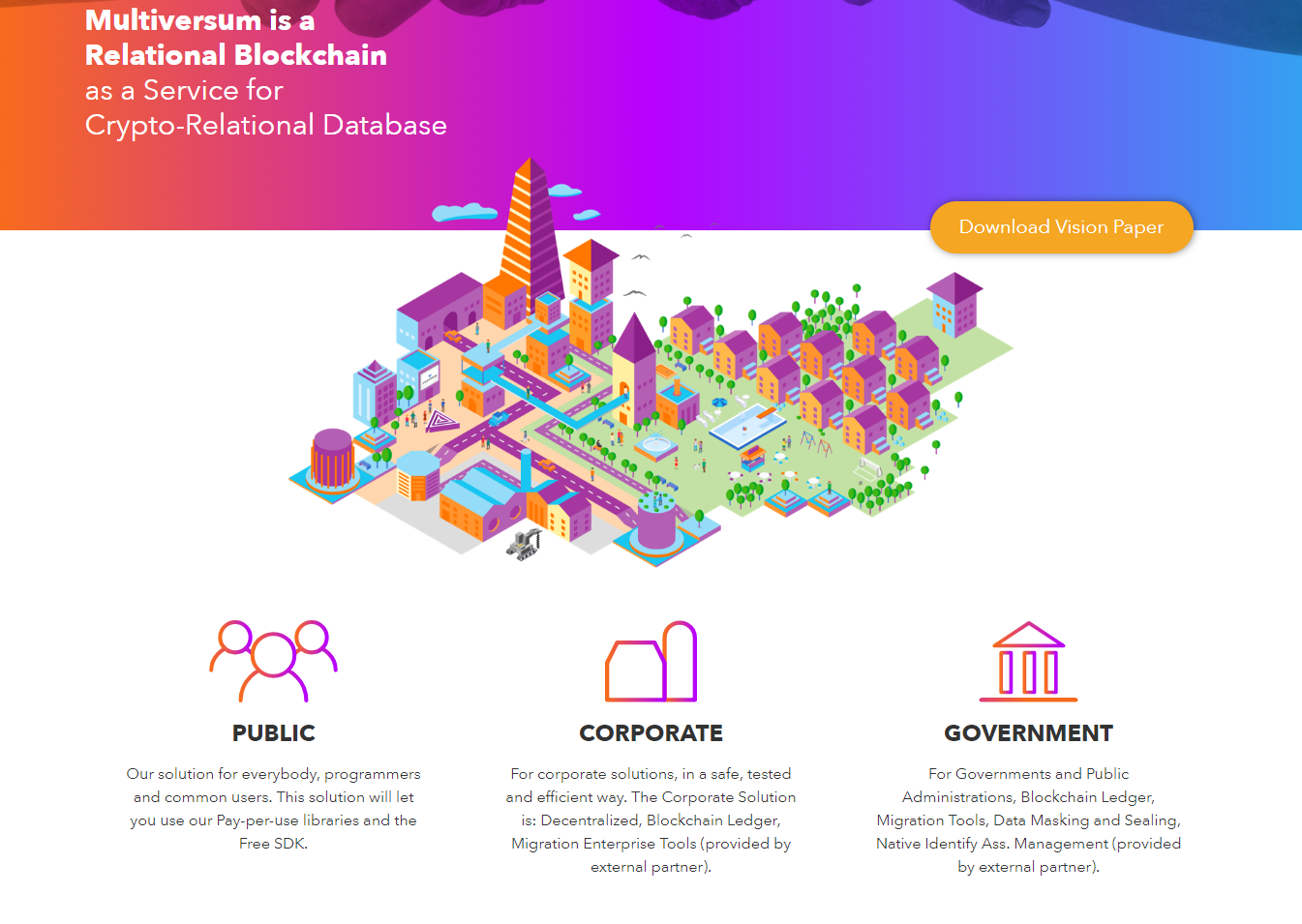 From all of these things above, we have to admit that Multiversum is so great when improving almost problems of before blockchain generations. This project is completely convince customers even the hardest ones.
What about Multiversum's Token Distribution? There are 15% from Founders and team (blocked for 12 months), 6% from Collaborators, 3% from Advisors and Partnership, and 76% from Contributors. This distribution is quit sensible. Then Multiversum will spent 47% distribution for development, 25% for operations, 12% for marketing, 5% for every single part of security, legal and reserve. Especially, 1% distribution is spend on charity that seldom to see in other projects. I think it is a politic strategy of Multiversum because it brings to them a positive view from society, and makes them closer to ther customers.
The moment that I write this post, Multiversum has achieved 10.013.269.000 USD in soft CAP and has been on its way to next step. The bonus is 15% now and will decrease in 4 days 6 hours. You should be quick If you want to own some tokens of this excellent project.
More information:
Website:
https://www.multiversum.io/
Whitepaper:
https://www.multiversum.io/whitepaper/WP_English.pdf
Twitter:
https://twitter.com/MultiversumBC
Facebook:
https://www.facebook.com/MultiversumBlockchain/
Linked In:
https://www.linkedin.com/company/multiversum-blockchain/
— — — — — — — — — — — — — — — — — — — — — — — — — — — — —
Success comes from ideas, starting with enthusiastic people and flying high by the whole community
-Author: Hoangvuhk3110
-Link Bitcointalk:
https://bitcointalk.org/index.php?action=profile;u=1805177