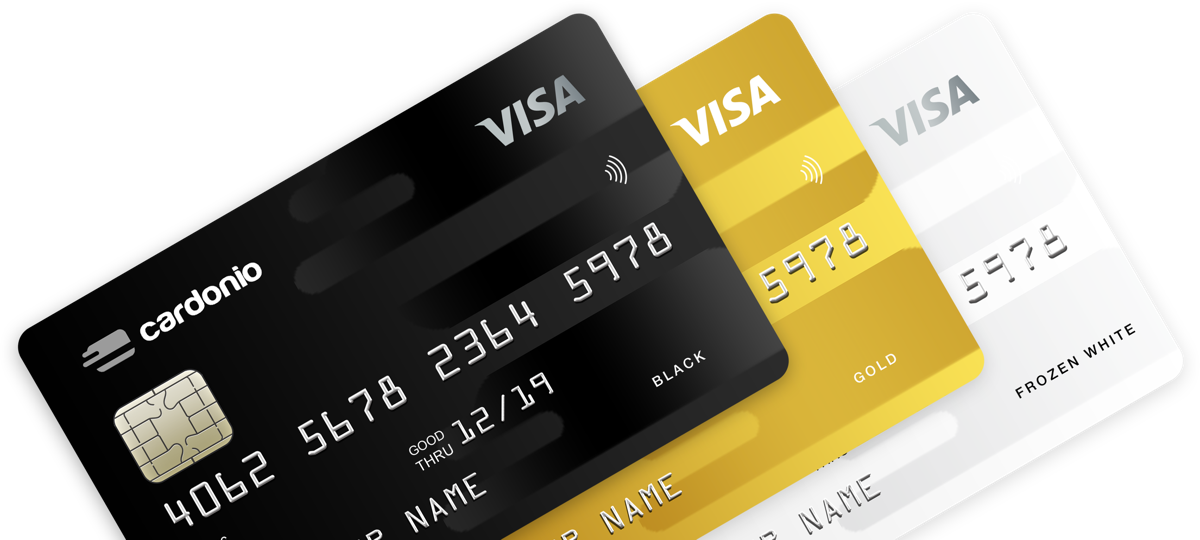 Transforming the Distribution of Wealth Worldwide
At
Cardonio
, we believe that cryptocurrencies have the potential to change the world. They can radically transform the entire distribution of wealth in many parts of the globe and provide the two billion unbanked people access to the same type of financial services that everybody else has. Cardonio continually develops financial products that solve real problems prevailing in most communities in our world teeming with millions of people seeking ways as well to better their lives.
The Cardonio Core Team
The core management team of Cardonio is made up of executives with global experience from some of the most innovative companies within the financial services and technology sectors. We believe we have the right team of experienced and capable professional managers who can execute real change, as our leadership team has spent the best part of 15 years developing digital payment and banking solutions on a global scale.
Included in our team of experienced managers are the following top executives:
Alan Chang, Chief Executive Officer
-An entrepreneur with extensive expertise in business strategy, management and development.
-Successful track record in buy-and-build projects, along with the ability to raise senior-debt facilities.
-Extensive experience in building and leading diverse, high-performing teams.
-Passionate about maximizing profitability and building organizational efficiencies through system and operational optimization.
Ryan Slater Chief, Technical Officer
-An experienced IT professional involved in Board-level global responsibilities.
-Specializes in providing value-driven, Agile software development.
-Currently engaged in the Financial Services sector.
-Possesses comprehensive experience in Cloud services, Payment Systems/E-commerce, Insurance Claims, Business Continuity, Business Intelligence and Data Management.
Jeff Thompson Chief Financial Officer
-Highly motivated individual and constantly seeking ways to be challenged.
-Has a tested track-record, specializing in providing the highest value to the organization he represents.
-A commercially-astute finance professional able to create value across various industries.
-Has an extensive grasp of all professional accounting practices, delivering financial and
strategic solutions over a wide range of financial concerns.
James Nguyen, Advisor
-Founder at KriptoA which is known by the global blockchain community as a blockchain ecosystem including: KriptoA Media, KriptoA Trade, KriptoA PR & Marketing.
Navii Kapoor, Advisor
-Newly-designated financial advisor
-Possesses many years of wide experience in financial solutions
Our team possesses clear vision and is motivated to face the challenges of the present and the future under any circumstances and any cultural environment.
The Core Product
Cardonio offers its customers a unique Credit Card with an instant approval credit limit. Our customers can use their crypto as their invested assets within our platform which will serve as basis for determining the amount of the credit limit that they will allowed to avail of. Nevertheless, the credit limit has a dynamic nature and is calculated in real-time according to a number of key factors, which, necessarily, include the value of the crypto at that point in time. With the phenomenal rise of crypto values in recent years, customers can benefit from the potentially profitable growth of this innovative financial medium through our services.
Making Customers Secure
Every customer's crypto account is put in a very secure cold storage vault and used as a security deposit every time the customer spends fiat money, such as paying for a dinner or for groceries. Cardonio merely holds a customer's crypto and maintains it into the cold storage once the customer
swipes his or her credit card for any transaction in fiat. The customer will then have 90 days to settle the outstanding amount and also pay an additional small fee upon settling their due account. In the event that the value of crypto goes down, Cardonio's systems will automatically place a sale order on the crypto of the concerned customer and then proceed to close out the outstanding account in order to assure that the customer will not carry any liability in the process. As you can see, this procedure makes Cardonio Credit Card, in tandem with a customer's cryptocurrency, an extraordinarily useful means of managing finances for many individuals in communities worldwide.
At any given time, the customer may opt to top up their crypto assets in order to increase their buffer of security, as well as to prevent a sell-off.
Cardonio's Processor Partner
As an additional support and advantage for the company and its customers, Cardonio has established a key white-label partnership with a processing platform that is a MasterCard® and Visa® accredited processor. They possess a Level 1 PCI DSS compliant accreditation with the said reputable companies. Cardonio's processor-partner operates out of the UAE and provides an end-to-end solution to its clients, which includes the following features:
-payment processing of a customer's account -program management tools
-custom software development
-financial management and reconciliation -technical support and
-card-holder customer services
Cardonio leaves no stone unturned in bringing top-quality service and convenience to its global customers.
Cardonio's Business Model
At Cardonio, we believe in having a very simple and straightforward business model that is both realistic and effective. Our Business Model has been specifically designed to provide a clear roadmap forward with achievable goals and in accordance to the ordinary, as well as special, needs of our customers throughout our multi-cultural global community.
We at Cardonio have established has a fiat-to-fiat relationship with our third-party credit card processor, while we will hold large amounts of fiat currency in escrow to allow our members a seamless crypto-to-fiat experience for every transaction they will make. The platform and technology that we have developed to date within our organization, as well as with our partnership, is very secure and satisfies the standards of world-class companies.
Banks have served millions throughout the years in many ways; however, with the introduction of crypto and such platforms as Cardonio's, more and more people will be convinced of the advantages of our Business Model as well as of the benefits of using our various products and services.
Cardonio Products
Cardonio offers the various products to its customers according to their level of crypto accounts and to their particular financial goals in mind. Below is a summary of the products:
Standard Credit Card


Frozen White


Limited Edition Gold


Limited Edition Black


Standard Blue, Red & Green (This allows a customer to avail of the following benefits

0.25% cash back on all purchases


$500.00 monthly withdrawal limit (2% transaction fee thereafter)


$500.00 monthly Person to Person transfer limit (0.5% transaction fee thereafter)


Unlimited supply


No monthly or annual card fees

To obtain a Standard Cardonio Credit Card, you need to purchase a minimum of 500 CFGT tokens. No waiting periods apply for this card since anyone can get this online almost instantaneously.
Token Sale Schedules
Cardonio (CFGT) is an ERC20 Ethereum token. Each phase of the token sale will run for 30 days; and once sold-out, every new phase will begin automatically thereafter.
Based on Cardonio's Business Plan and specific projected program, the Token Sale began on August 15th 2018, with an initial offering at 0.02c. This price point will increase through several phases with the ICO ultimately closing at $1.50 per token by Feb 2019. The ERC20 token sale has a soft cap of 220 million tokens, hard cap of 360 million and a maximum supply of 550 million, the extra being held in reserve for a later date if needed.
Cardonio simplifies Things for You
It is quite clear to every reader how simple and direct our Business Model really is. We have taken out the fanciful nature of doing business in all its aspects. Moreover, the customer is assured of quick service and transparency, particularly since they will not have to worry about the fine print because the is no fine print to speak of, in the first place!
This is why we at Cardonio can look every one of our customers straight in the eye and tell them what we can offer and what they will benefit from us. For we say what we intend to do and do what we intend to say. Now, it is time for you to prove it for yourself.