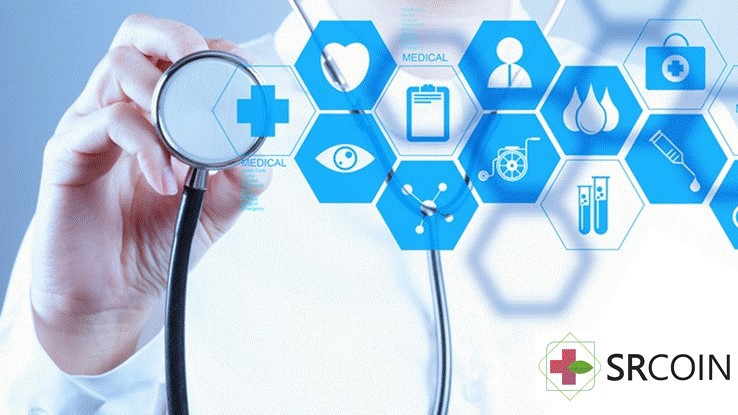 Increasing social life leads to more advanced health needs, and the East often says, "Health is gold." Modern life often drags people into the workflow, sometimes We ignore the signs of bad health because of our own work, which will lead to health risks later on. Wishing to be of good health for all, experienced Korean doctors combined with professional teams in the field of health and health care have formed the SRcoin project - with The goal is to bring products that support home health care for everyone, as well as community health improvements.
How does SRcoin benefit you?
SRCOIN is a decentralized health information platform. Using blockchain technology, distributed and subscribed massage chairs are connected to decentralized network hubs that build health data platform, providing useful health information to patients, medical institutions, and research facilities.
The medical system is currently undergoing a major divide in the patient's medical records, and this has a serious impact on the quality of the patient's health, sometimes a disaster. But with their plan, the project wants to connect and share patient information - of course with the patient's permission - on the basis of SR, patients who come to the health facility will No need to go through retrospective tests, reduce costs and increase your chances of treating yourself. The health system will also be easy to research and improve on quality by using authorized data from its patients: new forms of treatment, medications and many more. SR has a fundamental analysis of their improvements, bringing many advantages to the current system:
Through our health platform app, customers would be able to closely monitor their own health and immediately send required information to medical institutions if needed. This will lead to decreased medical expenses for customers and more efficient maintaining of their health;
Through more effective preventive care using time series health data, government spending can be decreased by more than 30%;
Medical institutions such as drugstores, would be able to improve their business and accessibility through the use of the health database;
Health-related research facilities would be able to decrease expenditure on searching for needed patients and information.

In parallel with the development of the system, SR also wants to introduce their massage chair to the public. A chair is a shared device. With only a notice chair, it can collect personal health data of all family members. They plan to work with COMTEK to develop Wi-Fi and Bluetooth combined massage chairs that can measure health information such as heart rate, body temperature, and blood pressure. That will provide a detailed health information of the user over time to help with early diagnosis, preventative care and other medical treatments. They are targeting the $ 2.2 billion Singapore and Malaysia massage chair market using a subscription-based business model that acts as a platform for generating stable and long-term cash flows.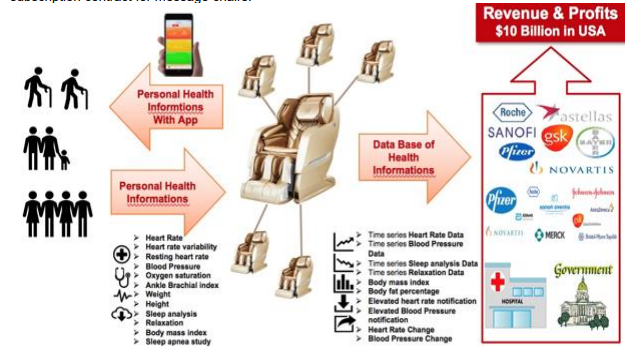 To research more about the project, you can refer directly to their website  or other communication channels attached below.
The SRcoin team:
With a team of doctors as well as experts in the field of health, SRcoin believes that it will give you the best health.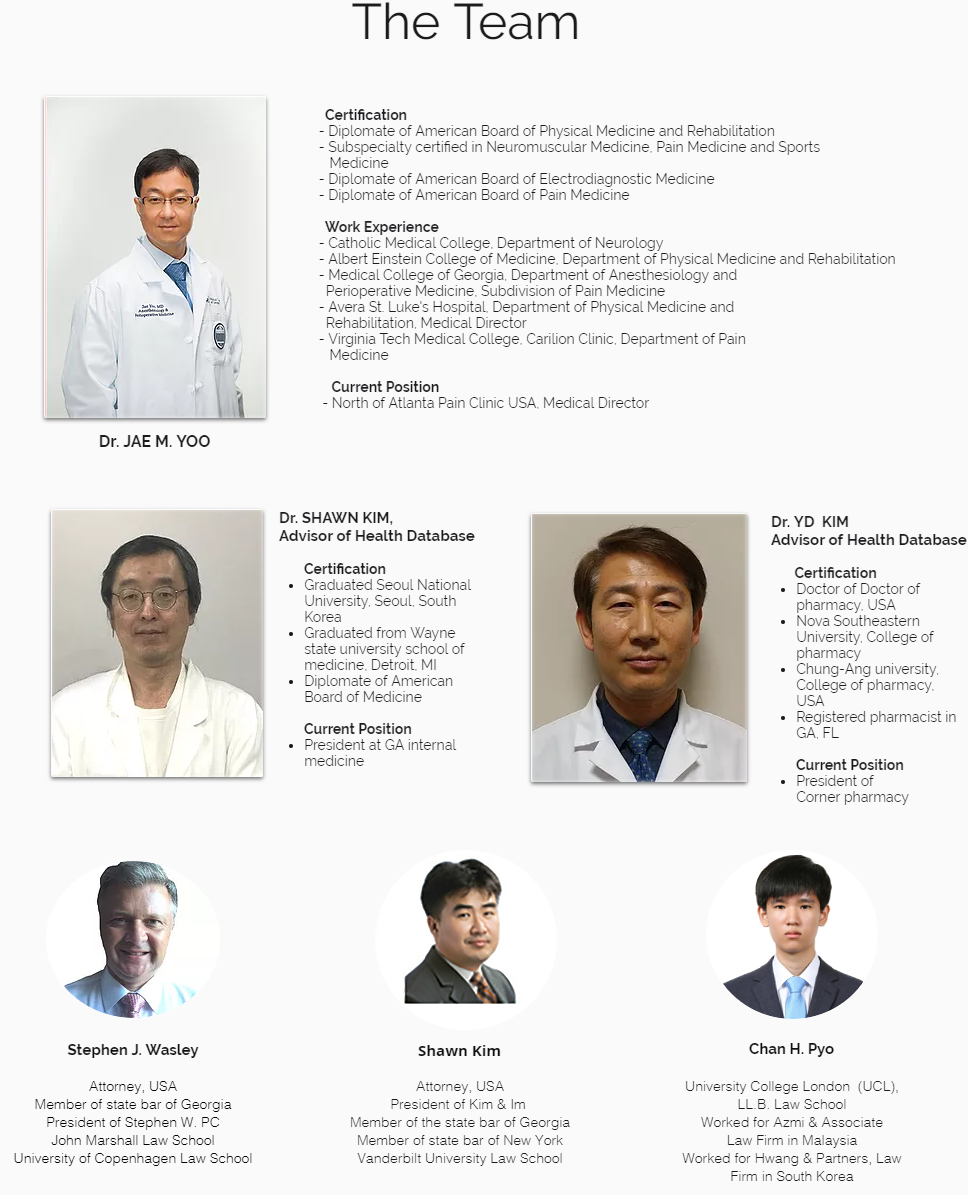 Selling tokens: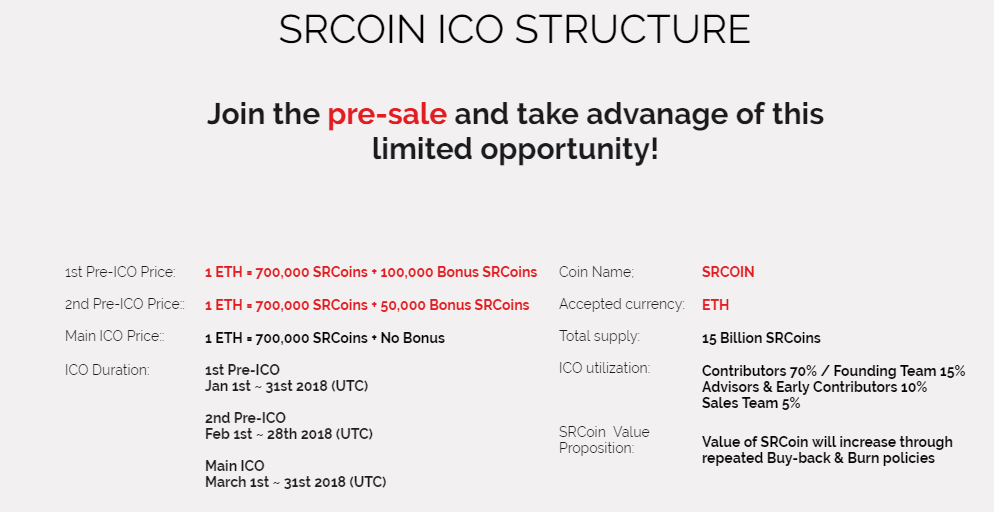 More information:
Website:
https://www.srcoin.info/
Whitepaper:
https://docs.wixstatic.com/ugd/381b09_91f90fa654b549b6810587f9306381df.pdf
Telegram:
https://t.me/SRCOIN_EN
Facebook:
https://www.facebook.com/SRCoin-ICO-161224754498824
Twitter:
https://twitter.com/SRCoin_ICO
— — — — — — — — — — — — — — — — — — — — — — — — — — — — — — —
Success comes from ideas, starting with enthusiastic people and flying high by the whole community
-Author: Hoangvuhk3110
-Link Bitcointalk:
https://bitcointalk.org/index.php?action=profile;u=1805177