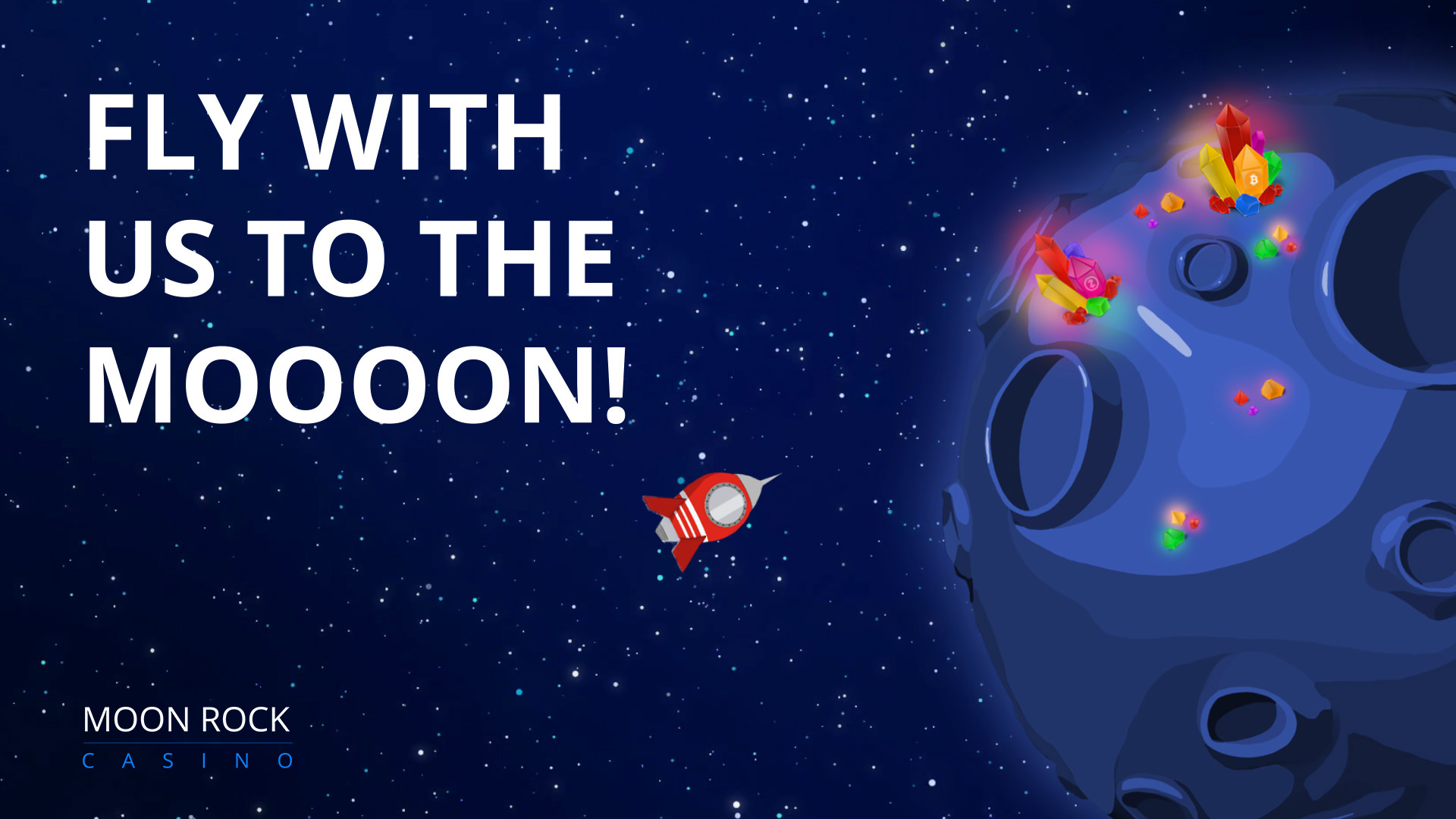 MoonRock Tech

|

MoonRock Casino

|

Whitepaper 1.0

|

Ann TG Channel

|

TG chat

|

Twitter

|

Blog

|

Instagram

|

Reddit

|

Facebook

|

Youtube

Meet the first blockchain native casino built on MoonRock Tech

MoonRock Tech is a platform/protocol based on blockchain technology, which aims to bring transparency, immutability and efficiency into casino world. We are building with and for leading figures of online gaming industry, benefiting from web 3.0 technologies, with a special focus on smart contracts utilization for gaming and rewards systems

MoonRock Tech goes beyond tech - it is the first fully EU-regulated environment with technology that unleashes new business models in the gaming industry never seen before. We invite anyone to build your white-label blockchain casino or help with co-creating MoonRock Casino.

What problem does MoonRock solve?

MoonRock is currently working on multiple features that delivers one of the best online casino platforms available on the market. Focusing on transparency and security with blockchain strongly connected to every aspect of our platform, we will deliver an enjoyable and trustworthy online gaming experience with valuable social interactions and a revenue rights interest model.

MoonRock Tech

MoonRock Tech will offer blockchain architecture, to be developed in such a way as to be easily white-labeled, so any game provider or operator will be able to utilize the utterly transparent gaming process on the blockchain. The entire gaming procedure with all the transactions will be blockchain-based. This enables transparency of the whole gaming process, meaning that all transactions are verified on the blockchain-based sidechains.

MoonRock Casino Platform
The MoonRock casino platform is a reference project which incorporates our blockchain-connected MoonRock Tech and also shows users and players its power. Over 4 million bets have been made on the platform already, proving its stability and usability in the last 6 months. MoonRock Casino is a crypto-first gambling platform made by blockchain and casino industry veterans. We are combining established online casino technology with cryptocurrencies based exchange-of-value and ownership principles.
MOON Token
MoonRock platform utilizes MOON token - platform native token. A native token is needed to have maximum control over the token, but also it is essential for the whole ecosystem because of the incentive to run a validator on the sidechain. The sidechain is an essential part of our project, as all on-platform transactions (including gaming transactions) will be stored on the sidechain. Storing all this information on the Ethereum blockchain is not a viable option, as gas costs and the speed of transaction confirmation would not be efficient enough for our business model. The token will also be used for creating new white-label casinos where staking of the MOON token will be necessary for casino owners, which will result in a stronger sidechain network over time. As this requires some hardcoding into the token smart contract, existing tokens are not an option.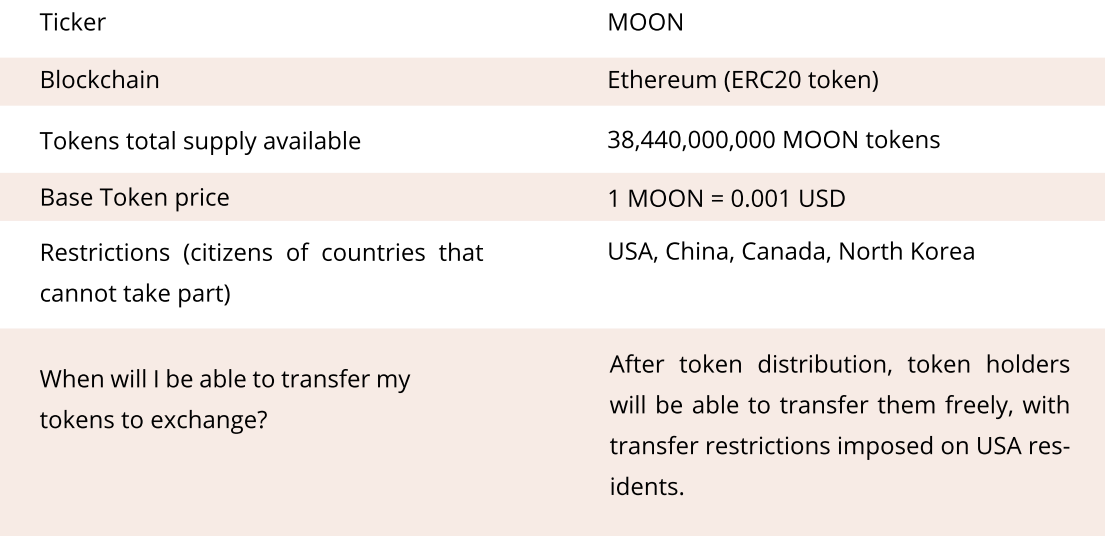 Business Model
MoonRock is developing a market that does not yet exist and is building new sales channels for existing casino support providers (mostly game developers) and land-based casinos that missed the "on-line train". One of the essential stakeholders in the online gaming industry is game developers. MoonRock platform allows game developers to publish their games in a variety of white-labeled casinos. Their incentive is gaming fees of the games published/played on the platform.
Roadmap and Future Plans
A more detailed description in the
Whitepaper on the page. 29-33
.
Partners

The Founder's circle
All members in the circle (subject to any local investment restrictions based on their country of residence) will be invited to purchase a revenue rights interest in the MoonRock casino.
>>>>>Take part - Proof of Gamble<<<<<

Contact
Email:
hello@moonrock.tech
|
rocket@moonrock.casino
​
Last edited: